TAMBORA
JubileeX, Haunt Projecspace - Frontviews e.V.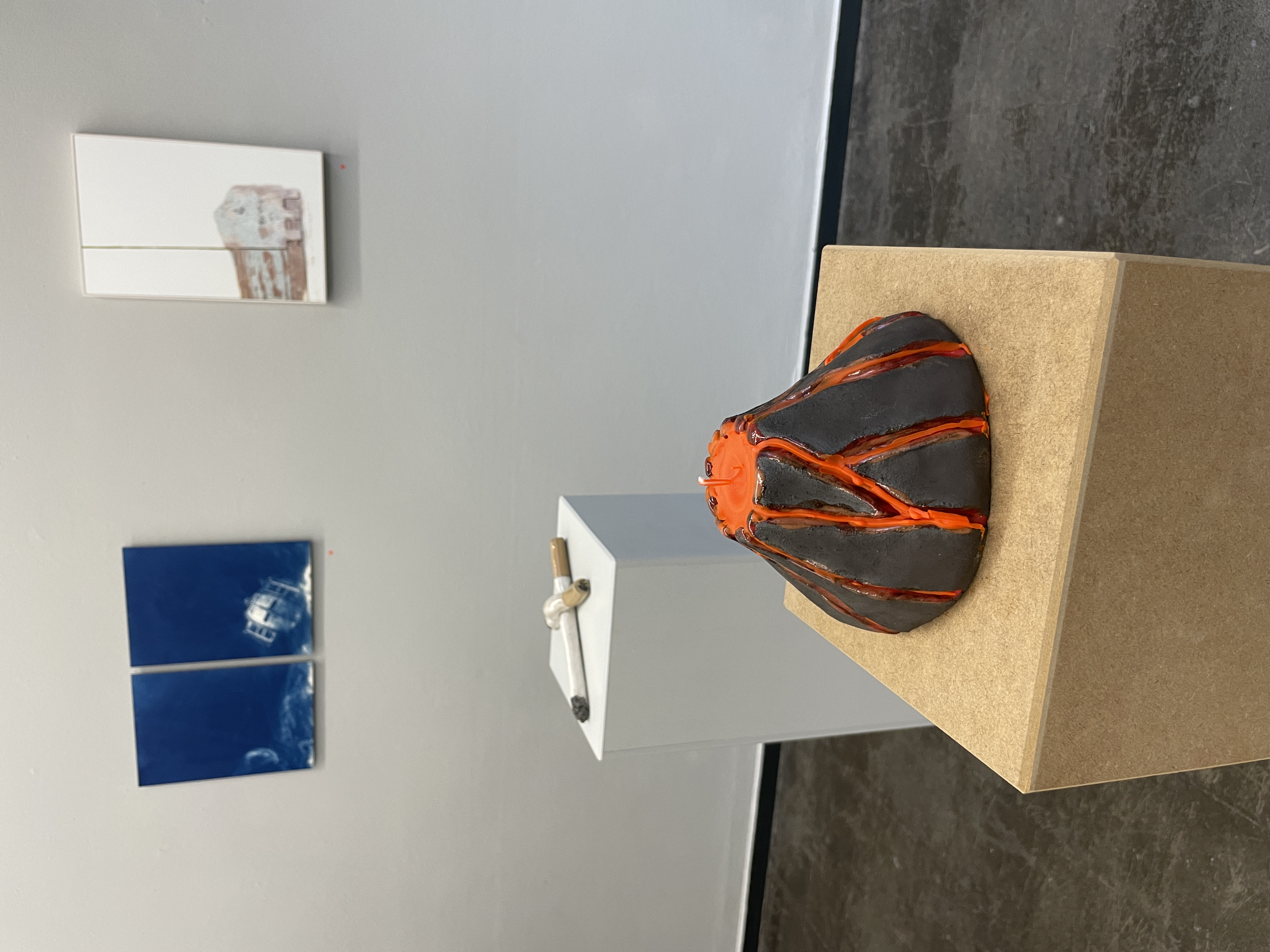 Ceramic Sculpture, 2022, ca. 30 cm x 25 cm x 15cm
glazed ceramic, wax, candle wick
unique



Marco Schmitts Werk "Tambora" bezieht sich auf den Ausbruch des Vulkans "Tambora" im Jahr 1815 auf der indonesischen Insel Sumbawa. Der Ausbruch war die größte Eruption, die jemals der jemals von Menschen dokumentiert wurde. Die Folgen waren so gewaltig, dass er den Himmel für mehrere Monate verdunkelte den Himmel weltweit für mehrere Monate verdunkelte und das "Jahr ohne Sommer" auslöste. Die durch die pyroklastischen Eruptionen freigesetzte Energie entsprach dem 170 000-fachen der Atombombe von Hiroshima. Aufgrund der globalen Verdunkelung durch Aerosolpartikel und Verlust des Sonnenlichts kam es zu einem extremen Temperaturabfall. Die Menschen litten unter Hungersnöten, Epidemien durch Missernten und katastrophalen Überschwemmungen. Jahrzehnte nach dem Vulkanausbruch gab es spürbare Veränderungen des Tageslichts. Lassen Sie uns ein Licht anzünden, um die Dunkelheit unserer Zeit zu erhellen.


ENG
Marco Schmitt's work "Tambora" refers to the eruption of the volcano "Tambora" in 1815 on the Indonesian island of Sumbawa. The eruption was the largest eruption ever documented by man. The consequences were so enormous that it darkened the sky for several months worldwide and triggered the "year without summer". The energy released by the pyroclastic eruptions was equivalent to 170 000 times the atomic bomb dropped on Hiroshima. Due to global obscuration by aerosol particles and loss of sunlight, there was an extreme drop in temperature. People suffered from famine, epidemics due to crop failures and catastrophic floods. Decades after the volcanic eruption, there were noticeable changes in daylight. Let us light a light to illuminate the darkness of our time.