POLIZEI - HUHND
stayhungry projectspace, Berlin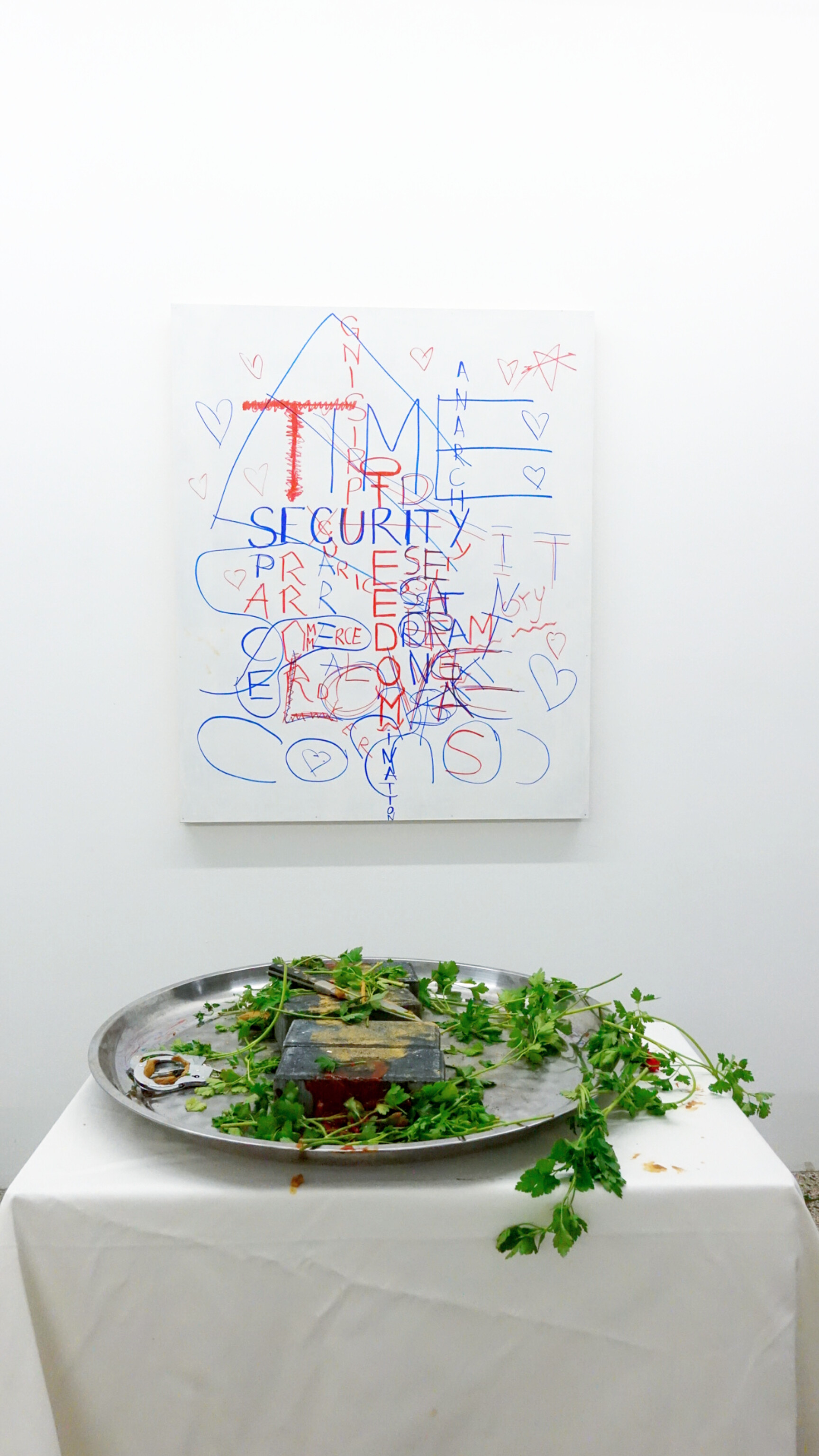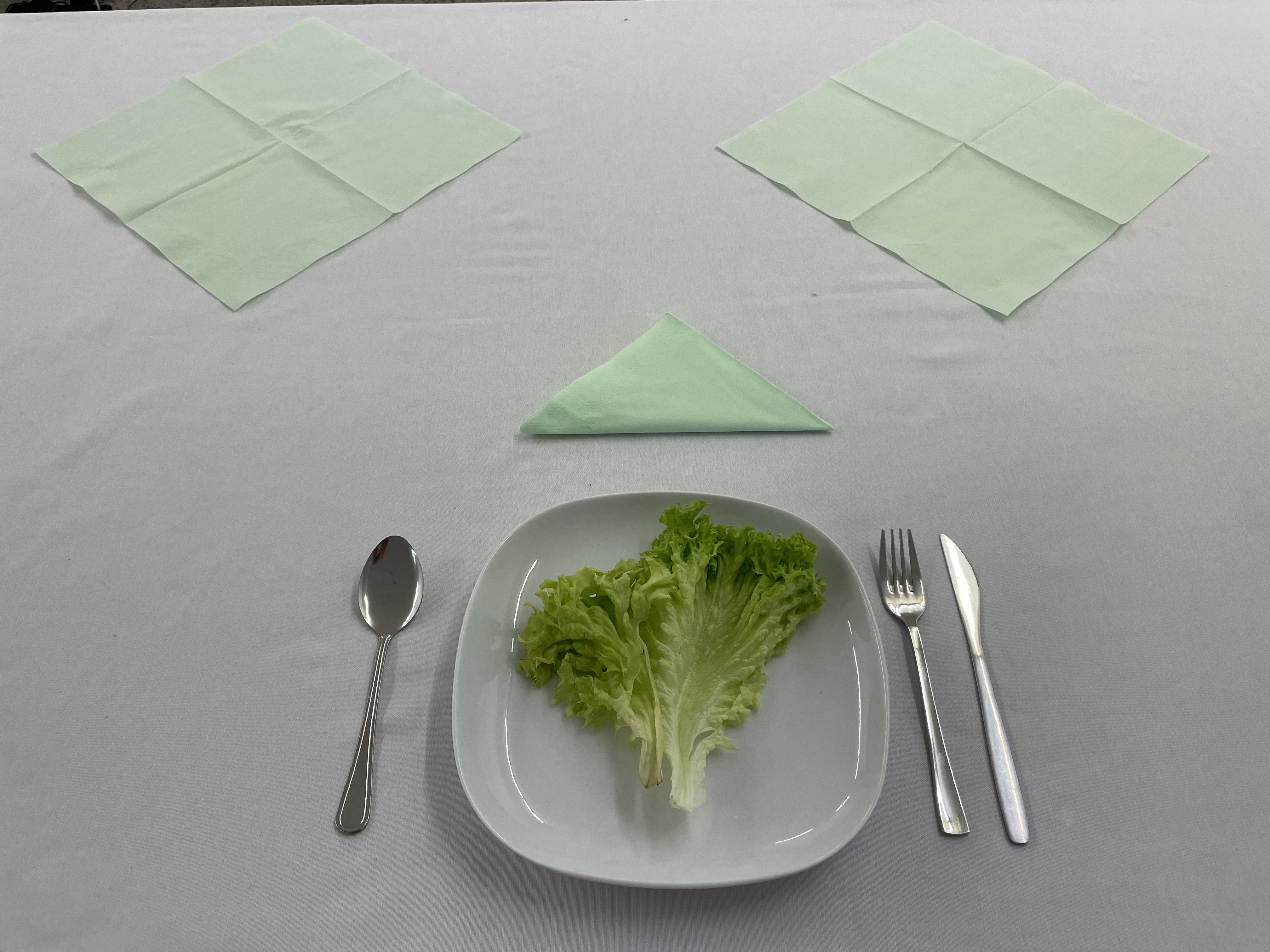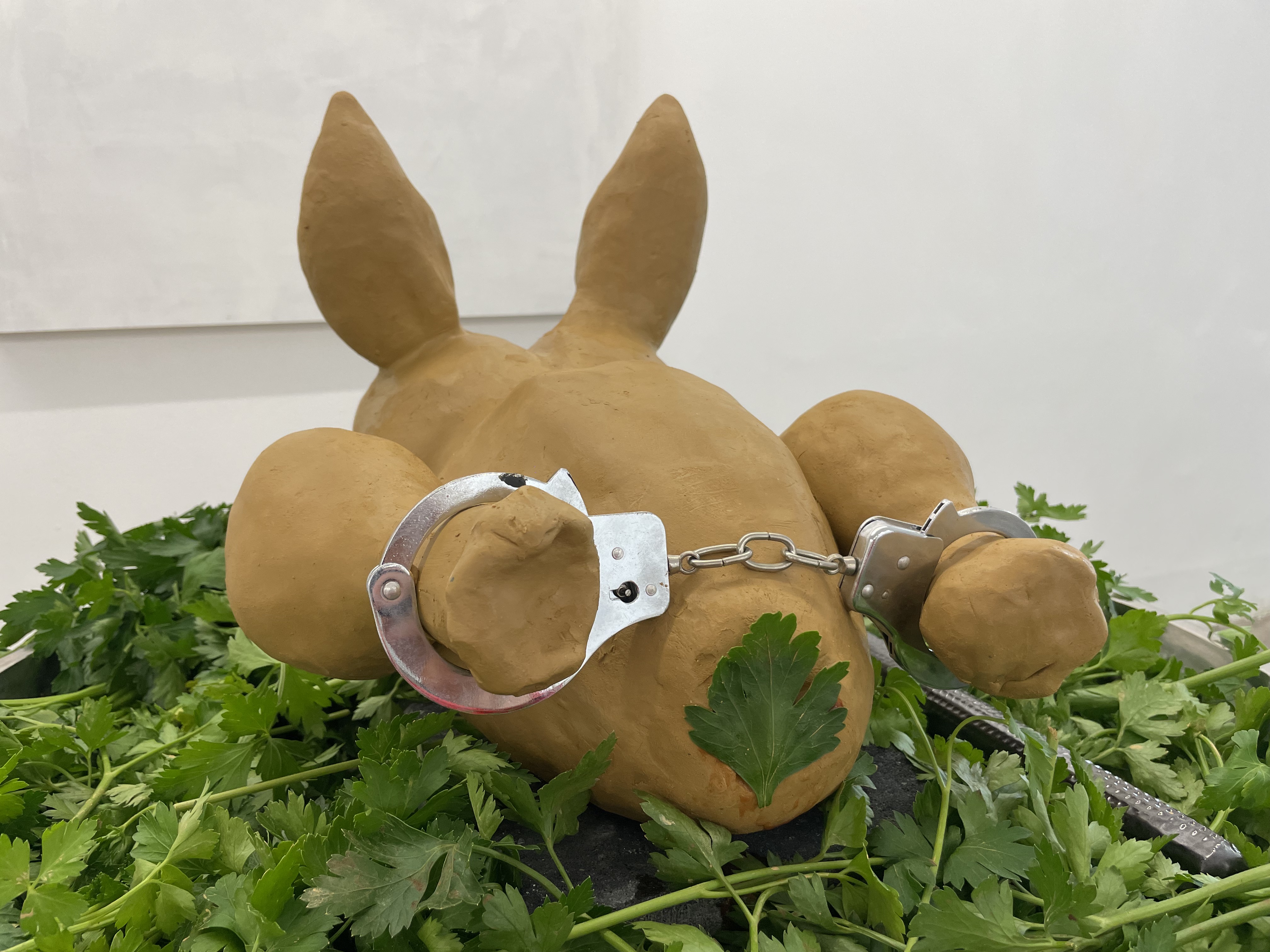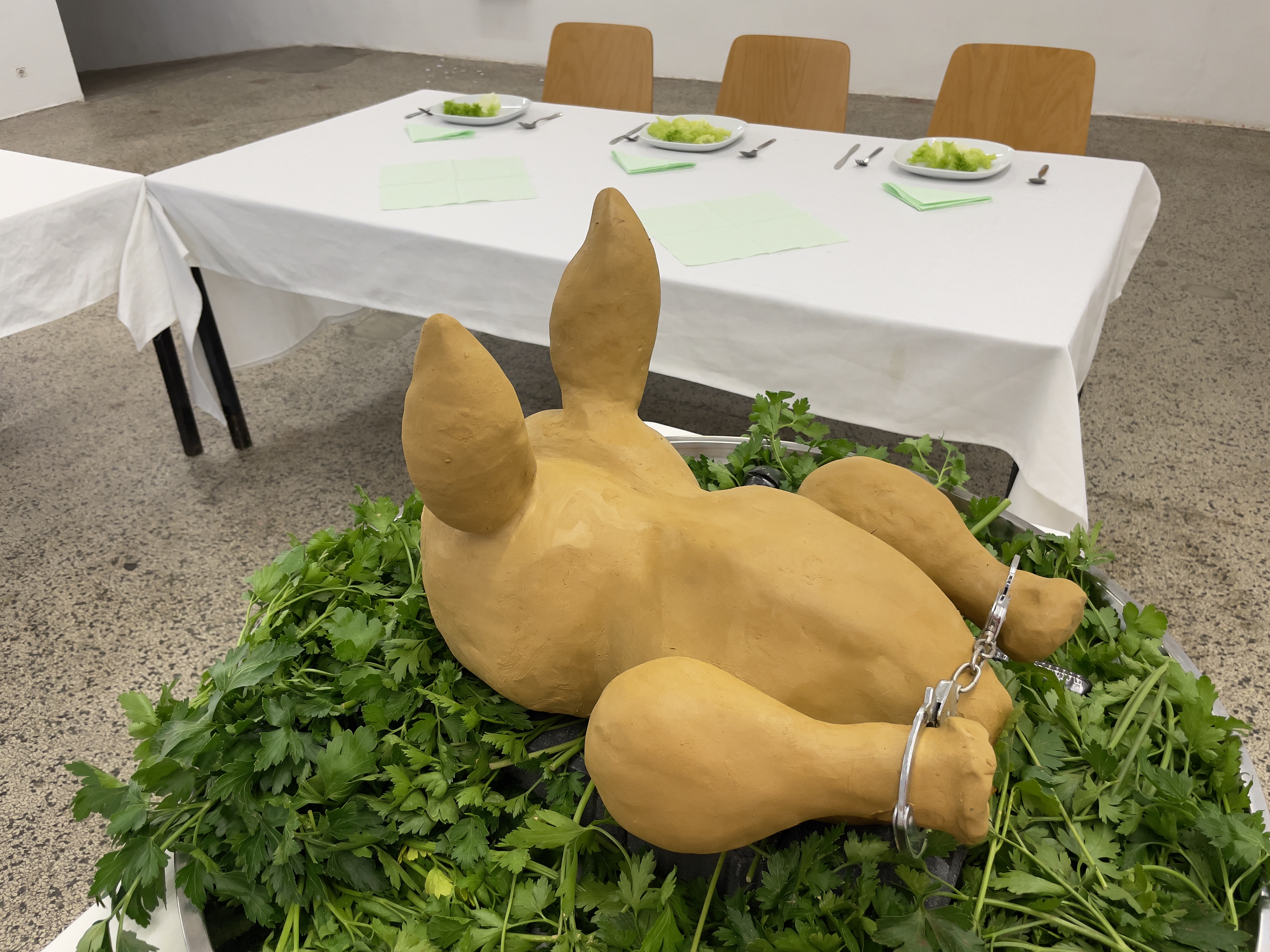 Performance, Installation


Für den Hunger des Publikums ein wurde ein sogenanntes Roasted Polizei-Huhnd serviert, dessen hybrides Erscheinungsbild aus der Fusion eines Huhns und eines Polizeihunds resultiert. Während das Huhn mit seinem roten Irokesenschnitt als natürlich geborener Punk betrachtet werden kann, ist der Polizeihund mit einem Schlagstockschwanz ausgestattet.

Alles begann irgendwo in einem komatösen techno-feudalistischen Käfig, in dem das Huhn Eier legte, die vom Schlagstockschwanz des Polizeihunds zerbrochen wurden. Das Polizei-Huhnd ist bereit für die R-Evolution der Plastizität. Es wird dem Appetit des Publikums geopfert und dadurch in kollektiven Diversitäten wiedergeboren. Die Echos hallen in die Zukunft zurück: gack gack wuff wuff gack gack ruff ruff gack gack arf arf.


ENG
A dish called Roasted Polizei-Huhnd, resulting from the fusion of a chicken and a police dog, was served to satisfy the audience's hunger. While the chicken, with its red mohawk, can be seen as a naturally born punk, the police dog is equipped with a baton tail.

It all started somewhere in a comatose techno-feudalistic cage, where the chicken laid eggs that were cracked by the police dog's baton tail. The Polizei-Huhnd is ready for the R-Evolution of plasticity. It will be sacrificed to the audience's appetite and thus reincarnated in collective diversities. The echoes reverberate into the future: cluck cluck woof woof cluck cluck bark bark cluck cluck arf arf.